The power of nutrition to improve outcomes in high complexity care
Nutrition has long been understood as a driver of treatment success and patient outcomes – yet personalized support has been difficult to deliver… until now.
Patient-focused and provider-empowered, the Agilix® program combines nutrition status monitoring and dietitian-led counseling to help patients increase their quality of life and maximize their treatment tolerance. The team at Agilix Health leverages nutrition as prevention by enabling care that is more collaborative, consistent, and effective; leading to better patient experiences along the care continuum and resulting in improved outcomes and lower healthcare costs.
Informed, personalized, accessible
The Agilix team is dedicated to delivering a solution that helps patients prepare for and flourish throughout their treatment journey.
Best practice, evidence-based programs
Tailored to meet the needs of complex patient populations
World-class patient experience
Team, technology, and process help patients succeed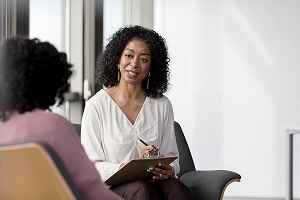 Seamless
Flexible delivery model ensures seamless integration with existing care plans and care teams
Impactful
Designed to create meaningful value in both fee-for-service and value-based care operating models (typically at no cost to patients)
Meeting the unique challenges of high complexity conditions
The Agilix team recognizes the enormous potential for nutrition to improve patients' experience and outcomes. We maintain a deep appreciation for the challenges facing patients adapting to a serious diagnosis and providers overseeing complex care plans.
With over 1.5 million new patients diagnosed in the US each year, cancer's impact on the lives of individuals and their loved ones is all too familiar.
Newly diagnosed patients and survivors, as well as their clinicians, have a dizzying array of information to digest throughout the care journey. Too often, it is difficult to prioritize nutrition as a primary factor impacting patients' clinical outcomes.
The Agilix program provides one-on-one nutritional care, administered by Registered Dietitians and based on guidelines shown to improve outcomes, in combination with remote patient monitoring to provide care teams access to critical insights into their patients.
Chronic kidney conditions often present with comorbidities that have a staggering impact on patients' lives.
Each patient requires personalized care tailored to their clinical profile and lifestyle. Nutrition plays a critical role in managing disease progression and mitigating complications, but it's hard to ensure you get world class clinicians providing this personalized support through time.
The Agilix program provides caring and experienced providers to hep patients manage their disease following evidence-based guidelines and deploys remote monitoring to help provider teams stay informed throughout their patients' care journey.